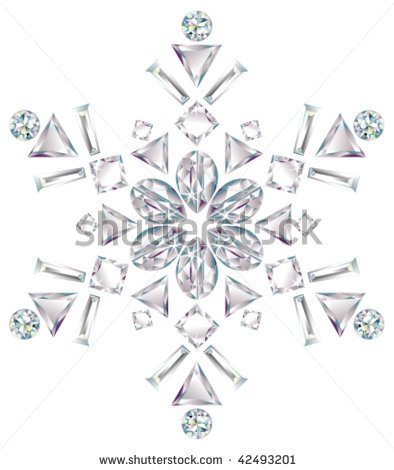 "Treating myself like a precious object will make me strong." I learned that affirmation in Week 7 of The Artist's Way, and I have made use of it often since.
But last Sunday I felt strong already, and I didn't want to listen to my bruising body. I wanted to treat myself like a sturdy object rather than a precious one. I wanted to go skiing.
I wanted to ignore the fact that my knee was sprained. After all, it wasn't a bad sprain. I wasn't in much pain, and the joint could bear weight, and it wasn't nearly as swollen as the day before. So why not make use of my lift ticket?
Because my knee was sprained, of course. The smart part of me knew this–understood as soon as I saw the swelling that my time on the slopes was over. But the rest of me desired a different outcome, wanted permission to push myself, to prove my resilience and ability.
The day before I'd been rewarded for boldness and bravery: I'd intended to start out slow on the beginner slopes since I hadn't skied in six years, but a rush of come-what-may confidence prompted me to launch myself onto an intermediate run instead.
To my exhilarated delight, muscle memory and courage kept me on course, and soon I was dashing down a black diamond. It felt good to face my fear of steep and icy terrain, and even though I fell a couple times, I was impressed with my performance.
And then I got punished for taking it easy: I next decided to take a break and glide down a long and winding beginner trail, and as I cruised around a curve, I crashed into a snowboarder who was standing still.
I knew something was wrong right away. Thankfully she was okay, and I said I was too, but I also said something like, "I'm pretty sure my knee isn't supposed to twist out like this."
Turns out I was correct. Within two hours the tissue above my kneecap was the size of a golf ball, and I wisely accepted a friend's lunchtime assessment that I was done for the day.
I was less willing to accept that I was done for the weekend. But the group of great people on my ski trip included an ER doctor, and after assessing my injury that night, her diagnosis was clear: It was a sprain, and additional skiing was absolutely inadvisable.
And yet Sunday morning found me justifying, rationalizing, and minimizing. Yes, I had a sprain, but it was a very mild one. I could walk with no trouble–so why not a wee bit of skiing, on only the easiest of trails? It would be a serious shame for already-rented equipment to sit idle, and as long as I was extra careful…
If I was extra careful, I would stay inside. I would not make a minor pain worse. I would treat myself like a precious object, and I would grow stronger. The truth was I had nothing to prove, to myself or anyone else, and as soon as I accepted reality, I was able to focus on self-care with compassion.
Looking at my phone also helped.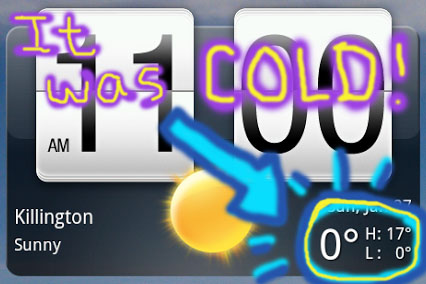 Because inside, it was a lot warmer than zero degrees. And I'm very okay with not feeling numb.